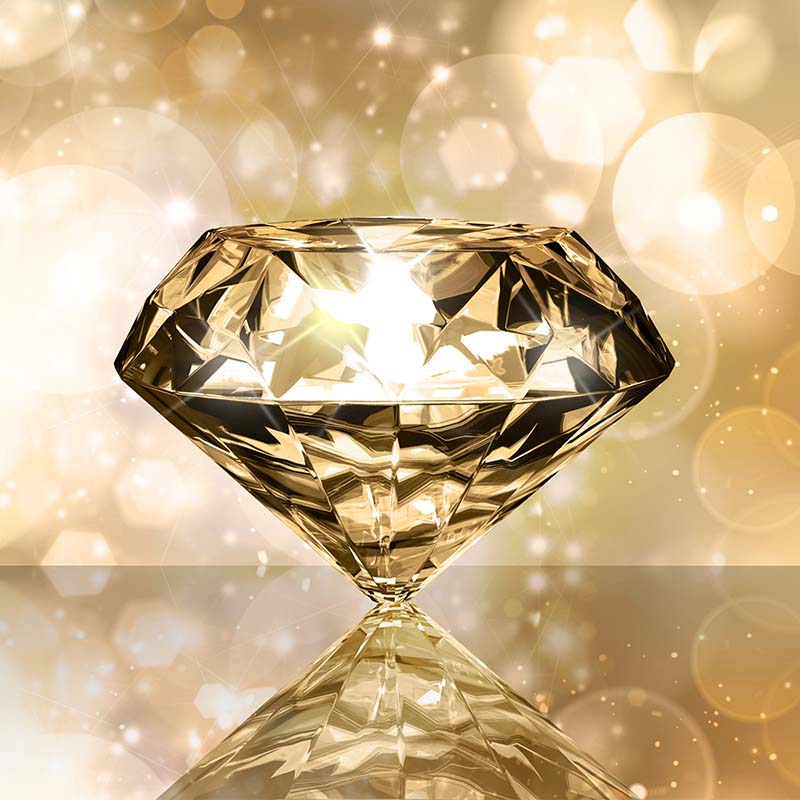 STAR-GAZING: TOP TEN Celeb Inspo's for Your Engagement Ring and All the Jewels You Need This Summer!
STAR-GAZING this summer: the weather's warming up as we approach wedding season! Here's sparkling inspiration from Hollywood and the red carpet, where it don't mean a thing if it ain't got that bling! Whether you're in the market for an engagement ring, or perhaps you need an awesome bauble as mother of the bride, a fabulous fancy-color gem is the place to start.  Choose from our awesome array of loose gems as the basis for your own unique custom design, or find your piece of the rock in our selection of fabulous ready-to-wear High Jewelry !
STAR-GAZING: TOP TEN Celeb Inspo's for Your Engagement Ring and All the Jewels You Need This Summer!
 One thing we love about Hollywood: like Bollywood, there's none of that "less is more" foolishness. Whether swanning down the red carpet or just traipsing out to Starbucks for an Iced White Chocolate Mocha, in 2021 celebs are bringing it and blinging it!
JENNIFER LOPEZ is in the news again because of her shocking breakup with A-Rod and her seeming reunion with former fiancé Ben Affleck. With condolences to Mr. Rodriguez, we're tickled pink that Bennifer is back in action, since these two really kicked the craze for fancy-color stones into high gear, when Ben popped the question to Miss J-Lo in 2002 with a 6.10 carat fancy intense Pink Diamond (radiant cut) from Harry Winston.
Jenny-from-the-Block has been engaged five times (that we know of), and so has collected a nice stash of square-cut and emerald-cut jewels, but Ben's cotton-candy pink sparkler set off a global trend toward shttps://heritage-gems-n-jewels.myshopify.com/admin/settingstones that are anything but white, or colorless.
Yes, colorful Diamonds are more rare than the white variety. Can't afford either? Then let's talk Pink Sapphires, Spinels and Tourmalines. If your heart is still set on a white gem, we also have a fine selection of icy-white dazzlers that deliver a Diamond-like brilliance without the sticker-shock.
JULIA ROBERTS is another Hollywood trendsetter who's not afraid to wear her jewelry large and in charge—and in vivid color.  On the red carpet at Cannes in 2016, the Pretty Woman wowed the world with a 52.76 carat Emerald pendant.
Perhaps a little out of your price-range, but don't despair.  We love green gemstones, and we've got quite a few that would make a pendant as dazzling as Julia's at a more affordable price—like our Natural Unheated Rare Green Kyanite, Emerald-cut, 10.98 carats.
ANGELINA JOLIE also made headlines in green, specifically these awesome 115-carat Emerald earrings she wore on the red carpet at the 81st Academy Awards.
Zoisite may not be as familiar to you as Emerald, but if you're craving green gorgeousness, you'll learn to love it!
The shades range from a citrusy lime green to a deeper pine green. Check out our Natural Unheated Green Zoisite, 6.96 carats.  You'll also love our Natural  Grossular Garnet 4.96 carats.
OLIVIA WILDE "rocks" an engagement ring in the popular Princess style, with a central Diamond surrounded by Emeralds.
This classic cluster style can be created in our atelier for you, using a bright White Sapphire and a halo of Zoisites, for example.
Maybe you've got the Summertime Blues. If so, take some inspiration from CELINE DION, who wore the actual "Heart of the Ocean" pendant (the pendant used in the movie "Titanic" was, mercifully, a fake!).  Celine's was created for her by Asprey & Garrard Jewelers, sporting a massive 171-carat Blue Ceylon Sapphire, ringed with 103 white Diamonds.
Check out this somewhat smaller, but equally powerful Natural Unheated Ceylon Blue Sapphire, Cushion cut, 6.04 carats:
…and this electrifying Natural Tanzanite, Cushion-cut, 38.06 carats:
On the subject of blue jewels, naturally we think of Cornflower Blue Sapphire engagement rings.  One of our favorites—yours, too? – was the gorgeous 12 carat Oval-cut Blue Sapphire worn by LADY DIANA. The central Sapphire is surrounded by 14 white Diamonds.
Diana's elder son, Prince William, presented the ring to KATE MIDDLETON, Duchess of Cambridge, for their engagement.
If you're in a royal mood, consider our ready-to-wear ring featuring a Natural Blue Sapphire at 4.43 carats, surrounded by fiery white Diamonds and set in18 karat white gold:
…and maybe a fabulous, French-style bracelet to balance it out? The bracelet is composed of 11 carats of Natural Blue Sapphire, set with white Diamonds in 18 karat white gold.
Or maybe, after a crazy-long year-plus of COVID, you just want to make a splash. Let us whip up a little something to wear with your swimsuit at the next pool party.
Let's take a cue from AMY ADAMS, who rocked the Oscars in 2009 with a vintage bib-style necklace by Fred Leighton, circa 1960. Set in 18 karat gold, the statement necklace is dripping with Blue Sapphires, Emeralds and Rubies. We can suggest Spinels and Tourmalines to bring down the price-tag and bump up the bling-factor. 
And, for times when you want to go (comparatively) low-key, let us design an astonishing pendant with a head-turning green stone like Amy's.
No homage to Hollywood jewelry is complete without giving ELIZABETH TAYLOR her due.
Her brazen vanity equaled that of Cleopatra herself. She loved Canary Diamonds and Emeralds, but her show-stopping signature was the 33.19 carat White Diamond given to her by her hubby, Dick Burton, on the occasion of their 4th wedding anniversary. It had been known as the Krupp Diamond, now known as the Elizabeth Taylor Diamond.  Cackling wildly, Liz famously scrubbed it with gin.
Liz's closest counterpart today is LADY GAGA, although her jewelry is often overshadowed by the artist's outlandish get-ups of raw meat and more.
However, in 2019, La Gaga looked especially elegant clad in a collar of 128 carats of Canary Diamonds once worn by Audrey Hepburn. 
And it turns out that Gaga is "gaga" for heart-shaped stones You, too? Great ! We have so many to choose from!
Summer Shorts – While you're deciding, here's a quick checklist of what the stars chose for their engagement rings and other statement pieces. See something you like? Give us a call for a free design consultation, and we can adapt the design to fit your budget!
PRINCESS EUGENIE OF YORK – Her Padparadscha Sapphire ring set off the current craze for this rare gem named for the blushing petals of the sacred lotus. We have a great selection for you to choose from!
KIM KARDASHIAN – Kanye gave her a 15 carat Cushion-cut Diamond – we suggest a dazzling White Spinel !
ARIANA GRANDE – Her engagement ring is modern, sweet and quirky, like the artist herself: a large oval White Diamond is set off-center at a jaunty angle, complemented by a pearl from a family heirloom stickpin.
The ever-spicy EVA LONGORIA chose a Ruby for her engagement ring—we've got Red Spinels, wine-colored Garnets, Fuchsia Sapphires, deep Pink Tourmalines and other gems in that color-family that will take your breath away for a fraction of the price.
HEIDI KLUM's  first engagement ring was a 10 carat Canary Yellow Diamond. We've got equally dazzling stones in every sunshine shade from dandelion to lemon-drop!
For Heidi, round two meant a new ring, this time an Emerald-cut Teal Sapphire in a sparkling Diamond halo setting.  Call us to check out our awesome array of gems that sparkle like the breaking surf, including Aquamarine and Tourmalines.
BLAKE LIVELY's beau Ryan Reynolds presented her with an oval Pink Diamond engagement ring, because deep-down, every girl loves a giant pink jewel!
Ready to wear: Natural Hot Pink Spinel and Diamond Ring! We'll size it for you!
Our collection of precious pink gemstones is second to none, ranging from petite and discreet to eye-poppingly huge, in shades ranging from demure ballet-slipper pastels to electric, nearly-neon magentas.
Color is our passion, and celebs agree!
Give some sparkle to those basic summer whites with a fabu ring, pendant, or maybe a fantastic pair of chandelier earrings where all of your favorite colors – pinks, purples, orange, lime green—can play together in the sun?
Have a sparkly June, Gemini.